About Us
Categories:

关于我们

Time of issue:

2022-03-23 10:24:16

Views:

0
Suzhou Beacon Robot Technology Co., Ltd.

Suzhou Beacon Robot Technology Co., Ltd. was established in 2018, located in Yuanhe High-Tech Intelligent Industrial Park. It is a company dedicated to the integration of R&D, design, assembly, sales and installation of autonomous mobile robots (AMRs). It has successively won the honorary titles of Jiangsu High-Tech Company, Jiangsu Science and Technology Company, Leading Company Yangcheng Lake, Suzhou and Gusu Angel. The Company has passed ISO9001 quality management system and IEC27001 information management security system certification.
The Company is invested by government funds and enjoys the policy of unicorn cultivation in Xiangcheng District, Suzhou.
The Company's R&D and technical personnel account for 75% of the company. The core developers are mainly masters and doctors. They have the R&D ability and customized development ability of robot systems such as underlying algorithms, software, control and institutions. At present, they have more than 40 intellectual property patents.
At present, the Company's main products include: various industrial AMRs, power station inspection robots, RCS system, WMS system, etc. Meanwhile, it provides customers with customized intelligent logistics solutions.
The Company is committed to becoming an industry leader who can bring long-term value to customers with the reputation as the cornerstone, customer demand as the driving force, scientific and technological innovation as the driving force.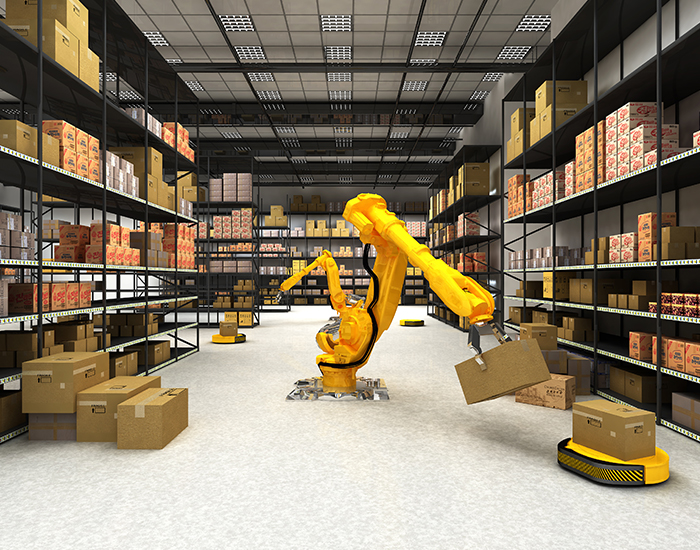 We cooperate with many leading companies in the industry, as follows:
Military industry: CASC Xinghang, CASC Lithium Battery, CASC Baosheng, CASC Industry, etc.
Automobile industry: GAC Toyota Engine Co., Ltd., Dongfeng Nissan, Jaguar/Land Rover, Yancheng Fangtian Autopart Limited Company - brake caliper, MCi - rearview mirror, etc.
Household appliances industry: Samsung Display, Samsung Home Appliances, AUX, Coma, etc.
LCD industry: CSOT, Tianma Microelectronics Co., Ltd., etc.
3C semiconductor industry: Avary Holding (Shenzhen/Huai'an/Qinhuangdao) - the world's largest PCB factory, Schweizer Electronic, Shanghai GenTech Co., Ltd., AT&S (Shanghai/Chongqing) - the world's most high-end PCB factory, Dynamic Electronics (the largest PCB factory in Hubei), Lansi intelligence, etc., and have in-depth and extensive cooperation with them.
Our sales engineers, technical R&D engineers, on-site installation and commissioning engineers, after-sales service engineers and other professional and technical personnel are on standby. With such a strong technical team, we can provide high-quality and multi-directional localization services 24/7. After-sales service is timely, fast, high-quality and perfect. "Quality first, customer first" is our mission.
Address:Room 103, Building 9, Yuanhe High-Tech Intelligent Industrial Park, No. 88, Wanli Road, Xiangcheng District, Suzhou